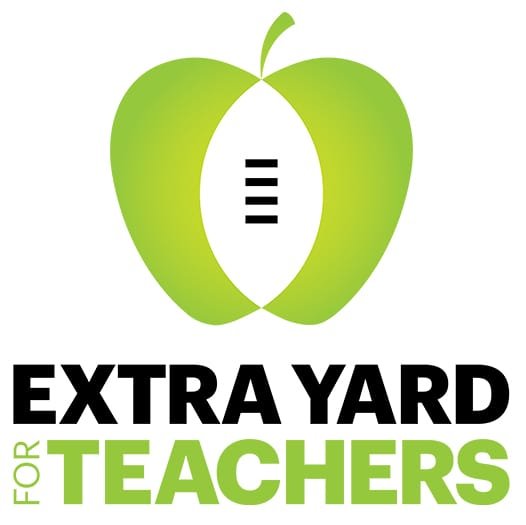 ARIZONA BOWL PARTNERS WITH CFP GIFTING TUCSON TEACHERS 50K IN GRANT FUNDING
In 2017, the Nova Home Loans Arizona Bowl proudly became a partner of CFP funding $50,000 of grants for Tucson teachers. The College Football Playoff (CFP) Foundation is a 501(c)3 nonprofit organization, which serves as the charitable arm of the College Football Playoff. The CFP Foundation was formed in 2013 with the introduction of the new playoff system to make a significant difference through the platform of college football.
The purpose of the CFP Foundation lies in supporting early childhood through secondary education across the country. Within education, the CFP Foundation's primary focus is teachers, expressed through the Extra Yard for Teachers (EYFT) platform. The mission of Extra Yard for Teachers is to elevate the teaching profession by inspiring and empowering teachers. The CFP Foundation initiates programs and events that further the EYFT mission and align with the four program pillars: recognition, resources, recruitment, and professional development.
CHAMPIONING GREAT CLASSROOM LEADERS
The CFP Foundation?s primary platform, Extra Yard for Teachers, elevates the teaching profession by inspiring and empowering teachers through the implementation of programs in four focus areas: resources, recognition, recruitment and professional development.
The CFP Foundation utilizes multiple partnerships to execute its initiatives and support positive educational outcomes.
TEACHER CHALLENGES
Teachers face multiple challenges in the profession today. The CFP Foundation hopes to address and make a difference in each of these areas over the next ten years.