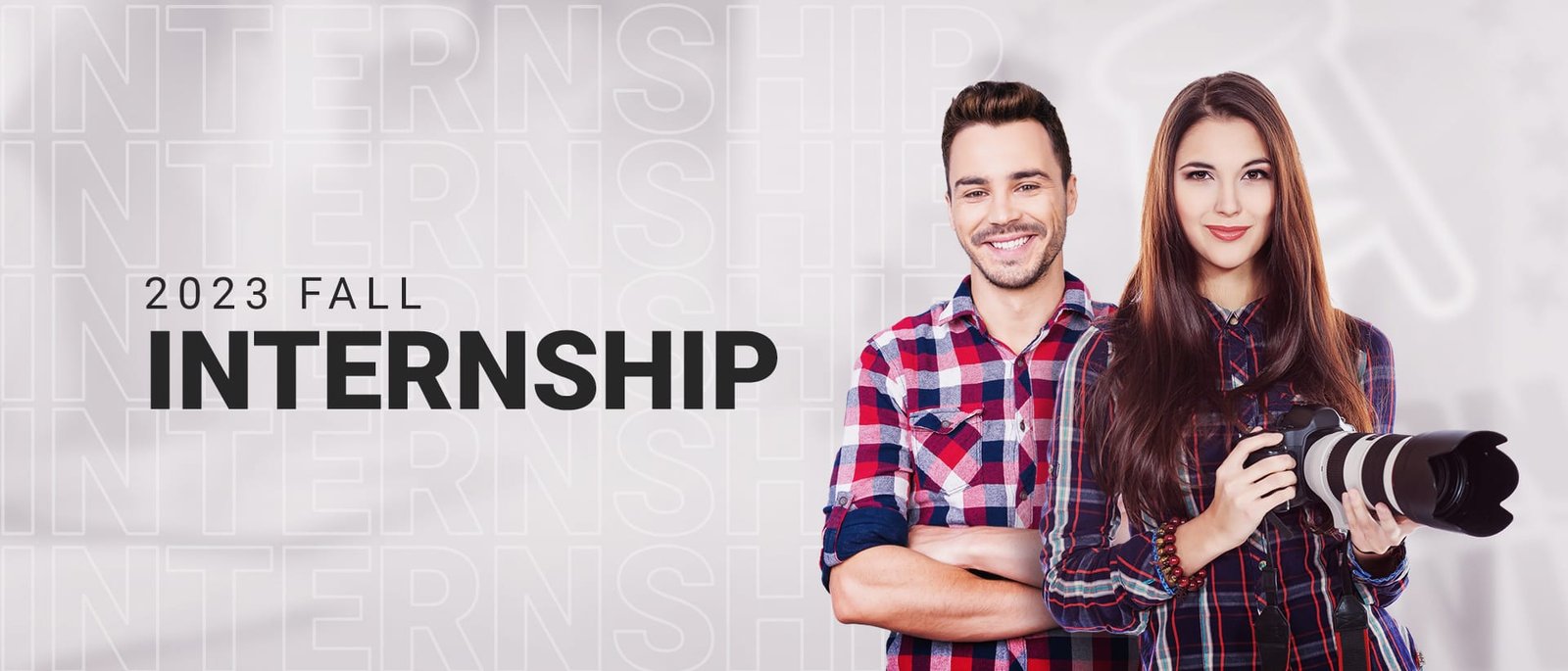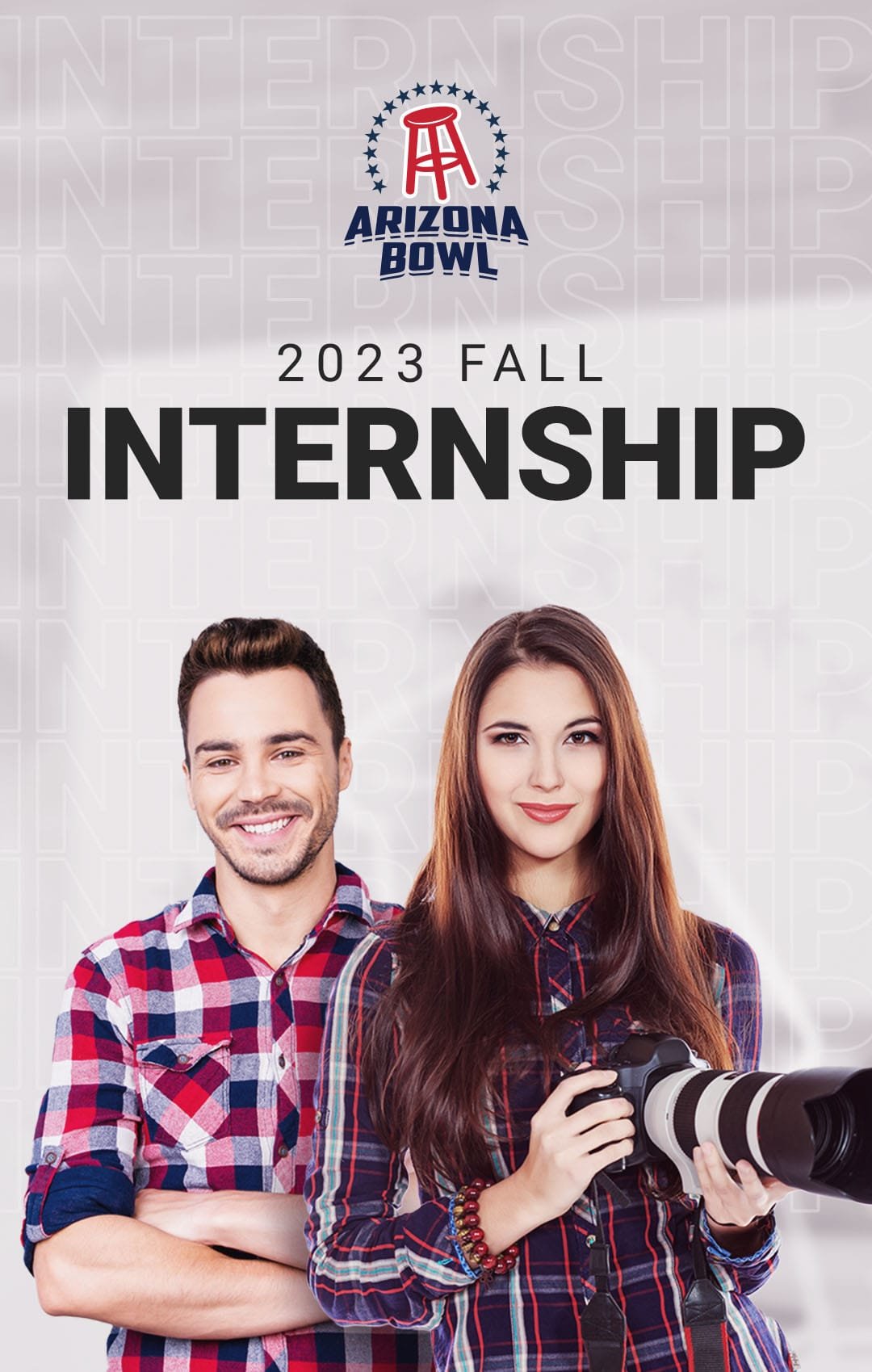 FALL INTERNSHIPS ARE FULL FOR 2023 – APPLICATIONS BEING ACCEPTED FOR SPRING INTERNSHIPS
The Barstool Sports Arizona Bowl fall internship program is currently full and we are no longer accepting applications for fall 2023. We are accepting applications for a spring 2024 internship. This is an unpaid internship that will provide real-world and hands-on experience in the areas of emphasis listed below.
Applicants should be available for 2-3 hour shifts per week beginning in January.  Half of the working hours will be on-site at our office, 100 S. Church Ave, Ste 300B, Tucson, AZ. Additional hours and events are likely.   We are looking for students who are passionate about creating outstanding sports and community experiences. We are very flexible with school, exams, and family needs.
Applicants must complete an online application, which includes uploading PDFs of their resume and cover letter.
Questions? Email info@theArizonaBowl.com.
COMMUNICATIONS INTERNSHIP:
Applicants will be integrated into and depended upon to further the outbound communications goals of the Barstool Sports Arizona Bowl, including but not limited to:
Social Media – Twitter, Instagram, Facebook, Tik Tok
Press Releases
Press Conferences
Credentialing Process for the Arizona Bowl
Media archiving for Bowl historical purposes
Communications with our affiliate Conferences and Universities
Qualifications and Education Requirements
Applicants must be currently enrolled in or have completed a business, communications, journalism, or a multi-media curriculum to be considered for this position.
Preferred Skills:
Proficient and active in social media
Proficient in Adobe Suite
Proficient in Video Capture or Editing
Proficient in professional communication skills 
FINANCE INTERNSHIP:
The Barstool Sports Arizona Bowl Finance internship is offered to any college student looking for the opportunity to join the finance department. As an intern you will support our team with the yearly audit, mobile payment system used at events, assist with filing and tracking of receipts, invoices, payables.
Preferred Skills:
Organized
Pursuing a Bachelor's degree in Accounting or Finance
QuickBooks Online knowledge
GAME DAY & TEAM SERVICES INTERNSHIP:
Working under the direction of the Chief Operations Officer, you will prepare deliverables to host participating teams in the 2023 Barstool Sports Arizona Bowl.  This includes insuring transportation, practice facilities, stadium field, locker rooms, player gifts, team manual, team and conference research, and a variety of other tasks and responsibilities contribute to a superb experience for teams and fans.
The successful candidate:
Drive tasks to completion, pay attention to detail and deadlines
Be well versed in online research, Microsoft suite of software
HOSPITALITY INTERNSHIP:
The Barstool Sports Arizona Bowl Hospitality internship is offered in the fall to any college student interested in gaining experience in the sports industry. In this role you will assist with preparing VIP and Team Hospitality rooms, organizing team arrivals, ordering supplies, load and unload product.
Preferred Skills:
Multi-tasker
Flexibility
Team player
Customer service
Ability to lift up to 30 pounds
MARKETING & EVENTS INTERNSHIP:
You will receive hands-on sports marketing experience with the Barstool Sports Arizona Bowl. The marketing and events intern work on a variety of projects and tasks, including:
Designing and sending promotional and informative emails.
Sourcing and ordering premium giveaway items.
Assist in scheduling and executing street marketing strategy designed to engage with the community and drive data capture.
Assist in the planning and execution of bowl events: Kickoff Luncheon, Downtown Pep Rally, Players Party, Tailgate Festival, Bowl Bash, Kids, Day, and other special events.
Create graphics such as signage, invitations, advertisements, flyers, digital fan guides, and more.
Assist in finding new and creative strategies to maximize partnership with Barstool Sports.
Manage presentations and promotions from the field on game day.
Assist with traditional and digital advertising schedules.
Other duties as assigned.
Preferred skills:
Adobe Creative Cloud (or equivalent software program)
Proficient in MS Office or Google Suite
Copywriting
Positive attitude
Project management
Team player